Data journalism resources
Links to tutorials and other resources for data journalism. I owe a huge debt to Investigative Reporters and Editors for my own start in this area. I recommend joining IRE and taking advantage of its training — in particular at the annual Computer-Assisted Reporting meeting.
●●●

Introduction: Slides from introduction to a January 2013 workshop organized by the Northern California Science Writers Association. See also video and slides from the June 2012 UK Conference of Science Journalists in London.
---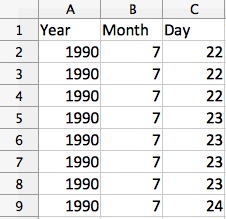 Spreadsheets: Tutorial introducing LibreOffice Calc as a reporting tool, plus worksheet and videos using Microsoft Excel 2010. Thanks to Mark Horvit for the data in the first part of the tutorial, which borrows from his training for IRE.
---

Databases: Tutorial introducing SQLite and Structured Query Language as tools for reporting, plus worksheet and videos using Microsoft Access 2010 for those who prefer a point-and-click display.
---

Data visualization: Tableau Public is a useful tool for journalists getting started with data visualization. Worksheet and videos showing how to make multiple views of a dataset, and combine them into a single online dashboard.
---

Web mapping: Worksheet and videos showing how to put data onto maps using Google Fusion Tables, and how to combine data layers into a single online map using the Fusion Tables Layer Wizard.
---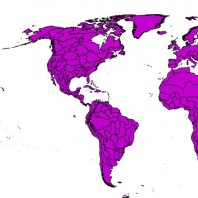 Mapping: Introduction to QGIS, the leading open-source GIS application. Worksheets from hands-on classes at the 2014 CAR meeting in Baltimore, showing how to use QGIS to display and manipulate geographical data.
---

Geocoding: JSON file to obtain longitude and latitude coordinates for a simple list of addresses from Open Refine using the Bing and MapQuest Open APIs. Download from GitHub.



---

Statistics: Slides introducing R for statistical analysis, from a talk at the 2011 CAR meeting in Raleigh. Includes notes on using R from Excel, and Jeroen Ooms' web app for making statistical graphics using the ggplot2 R package.
---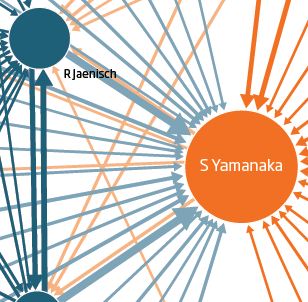 Network analysis: Need to study and visualize connections between people or organizations? Use NodeXL or Gephi for network analysis. Worksheets from NodeXL class at 2014 CAR meeting, and Gephi class from 2015.