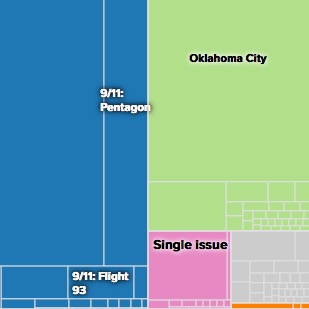 5 Charts That Show What Terrorism In America Looks Like. BuzzFeed News, November 2015. Violent extremism in the U.S. has many faces — mostly American faces. Many are not jihadis. Made with rCharts, NVD3, and Highcharts.
---

Why Katrina Was The Storm From Hell. BuzzFeed News, July 2015. Blame an extremely high flood, bad luck, and a failure to heed warnings that New Orleans faced an existential threat. Made with CartoDB, rCharts, and more.
---

These 6 Charts Show What Austerity Did To Greeks' Health. BuzzFeed News, July 2015. Greece has so far avoided a full-blown health crisis. But how bad could it get? Made with rCharts and NVD3.
---
Play Rocket Roulette. BuzzFeed News, July 2015. Simulate 100 missions for leading launch vehicles, then read Dan Vergano on why rocket science is still rocket science. Made with HTML5 Canvas and JavaScript.
---

Look At These Maps, Then Prepare For Decades Of Droughts And Floods. BuzzFeed News, April 2015. As parched California battles an epic drought, the long-term outlook is even worse. Made with Panoply, PIL and ImageMagick.
---
Data Canvas Sensor Log. February 2015. I'm taking part in Data Canvas: Sense Your City, a project to deploy 100 sensor nodes in seven cities around the world. This app displays the output from my sensors in San Francisco. Made with R/Shiny.
---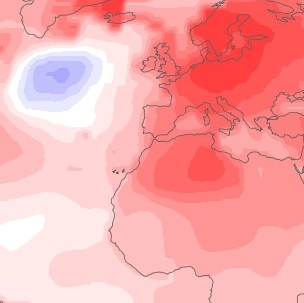 135 Years of Climate Change. January 2015. According to NASA's surface temperature analysis, 2014 was the hottest year on record. Watch the 135 years of global warming in 30 seconds in this video. Made with Panoply, PIL and FFmpeg.
---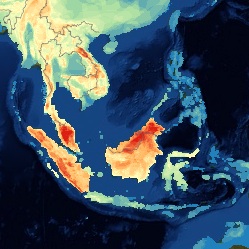 Where The Threatened Wild Things Are. New Scientist, May 2014. Humanity is eliminating species at 1000 times the natural rate. Explore the hotspots with these maps. Made with TileMill, QGIS and GDAL.
---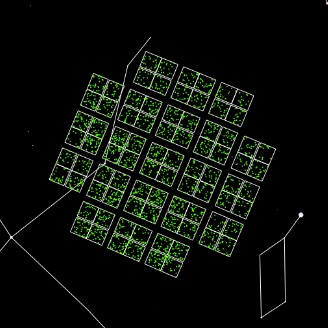 How Many Earths? New Scientist, September 2013. Our Galaxy is home to billions of potentially habitable worlds. With Adam Becker and MacGregor Campbell. Made with Python, D3.js, jQuery and Blender.
---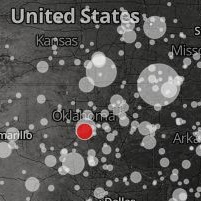 America's Deadly Tornadoes. New Scientist, May 2013. The twister that devastated Moore, Oklahoma, was a tragedy for this suburban community, but the US is no stranger to such disasters. Made with TileMill and Highcharts.
---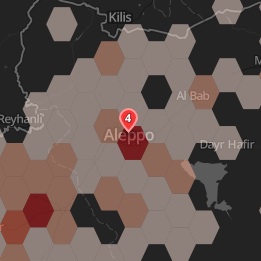 Charting Syria's Civil War. New Scientist, May 2013. Can a huge database of news stories — detailing who did what to whom, and where — help peer through the fog of war? Made with QGIS, TileMill and Highcharts.
---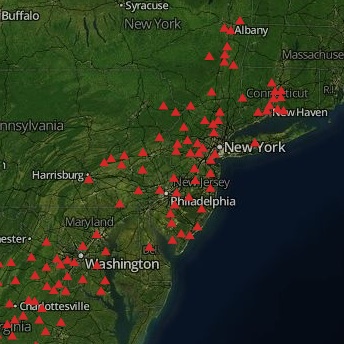 Swarmageddon: America's Periodical Cicadas. New Scientist, May 2013. As New York City braces for an invasion, explore when and where all the cicada broods will emerge. With Adam Becker. Made with D3.js and MapBox.js.
---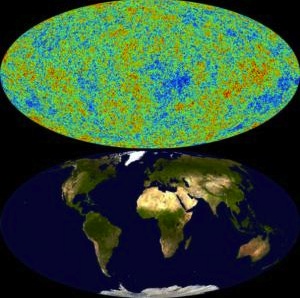 Cosmic Ripples Come Into Focus. New Scientist, March 2013. Just how sharp is the Planck satellite's new view of the cosmic microwave background? With Adam Becker. Made with HEALPix, QGIS and SlidesJS.
---

The Coming Flood. New Scientist, February 2013. As the world warms, sea level will rise. But that will happen faster in some places than others, as these projections reveal. Made with Panoply and jQuery UI.
---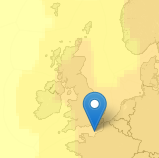 Your Warming World. New Scientist, January 2013. The heat is on for the planet as a whole, but what has been happening where you live? With Chris Amico. Made with Highcharts, TileMill, Leaflet, Backbone.js and more.
---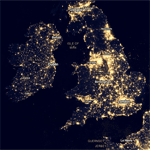 The Earth At Night. December 2012. Humanity's footprint revealed in a global map based on stunning images taken by the Suomi National Polar-orbiting Partnership satellite. Made with TileMill and GDAL.
---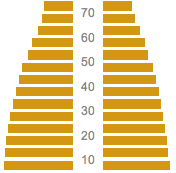 The Changing Face Of America. New Scientist, September 2012. Animated population pyramids, exploring future demographic shifts in the US by race, ethnicity and age. Made with D3.js.
---

Four Ways To View The World's Well-Being. September 2012. GDP is not the only lens through which to observe the wealth of nations. Made with ScapeToad, QGIS and SlidesJS.
---
Seismic Hazards And Nuclear Reactors. March 2012. In the light of the crisis at the Fukushima-Daiichi plant, nuclear regulators are reassessing the resilience of reactors to natural hazards. Made with TileMill and MapBox.js.
---
Rains Come To Texas But Drought Could Last For Years. New Scientist, October 2011. Interactive map and graphics, made with Google Fusion Tables and the Google Image Charts API.
---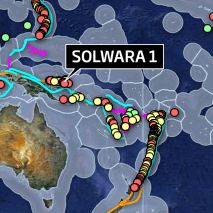 Mining's Next Frontier: Deep Sea Vents. New Scientist, June 2011. Interactive map of the world's hydrothermal vents, published with Deep Sea Gold Rush special report and made with Google Fusion Tables.
---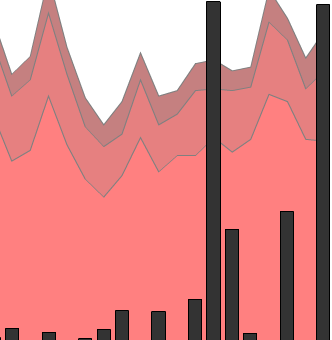 Haiti's Quake In Context. January 2011. While unremarkable in seismic terms, the Haiti earthquake was one of the deadliest on record. Overcrowding in poor urban areas and lax enforcement of building codes were to blame. Made with R, Illustrator and Flash.
---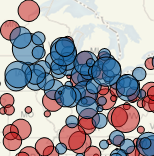 Innovation In America. New Scientist, January 2011. Where are the hubs of invention? As President Barack Obama talked of a "Sputnik Moment," this graphic explored overachieving and underachieving cities, based on patents awarded. Made with Tableau Public.
---

Consumer Perception vs Environmental Realities. New Scientist, February 2010. Which companies deserve an eco-friendly reputation? Interactive graphic with Hey, Green Spender special report. Made with R and Flash.